100 Day Update from Jay Pathak
National Director, Jay Pathak, shares every 100 days on what's in the forefront at Vineyard USA.
Updated April 11, 2022 | Jay shares highlights of the newly appointed National Team's work together and focus for the next 100 days and beyond. Additional updates to come every 100 days!
We'd love to hear from you! If you're a Vineyard pastor, the best way to connect is by reaching out to your SRL (Super Regional Leader) or member of the National Team. Find email addresses on their bio pages. 
For general questions, drop us a note at and someone from the team will follow up with you. 
Links pertaining to this update
Join us at one of the 9 Regional Conferences, Association events, or Vineyard Worship events scheduled through 2022. 

Julia Pickerill: Anything Real Requires Hard Work
In this episode of We Are Vineyard, Jay and Julia Pickerill reminisce about their younger years together in youth and young adult ministry. They talk about the importance of embodied connection over simply teaching information and how Julia was changed by being exposed to a theology of the local church. Julia also passes on a crucial word about longevity in pastoring.
In January of 2021, Julia Pickerill became one of the Senior Pastors of the Columbus Vineyard alongside her husband Eric, succeeding Rich Nathan, who founded the church in 1987. Julia and Eric have been a part of the Vineyard movement for twenty-five years, during which time they've held multiple roles in the Columbus Vineyard and served as church planters and Lead Pastors of Vineyard Amsterdam (Netherlands). They returned to the US in 2015 and transitioned into senior leadership of Vineyard Columbus in January 2021. Julia is a nine on the enneagram, is a really bad cook, dislikes writing speaker bios, has three fabulous kids, and relaxes by reading novels about existential threats.
Show Notes:
Miracle Work by Jordan Seng
Vineyard USA's recommended reading for May
https://bit.ly/382EPdN
The Singer Trilogy by Calvin Miller
https://amzn.to/3FRxXwk
The Tower of Geburah by John White
https://amzn.to/3sFhztk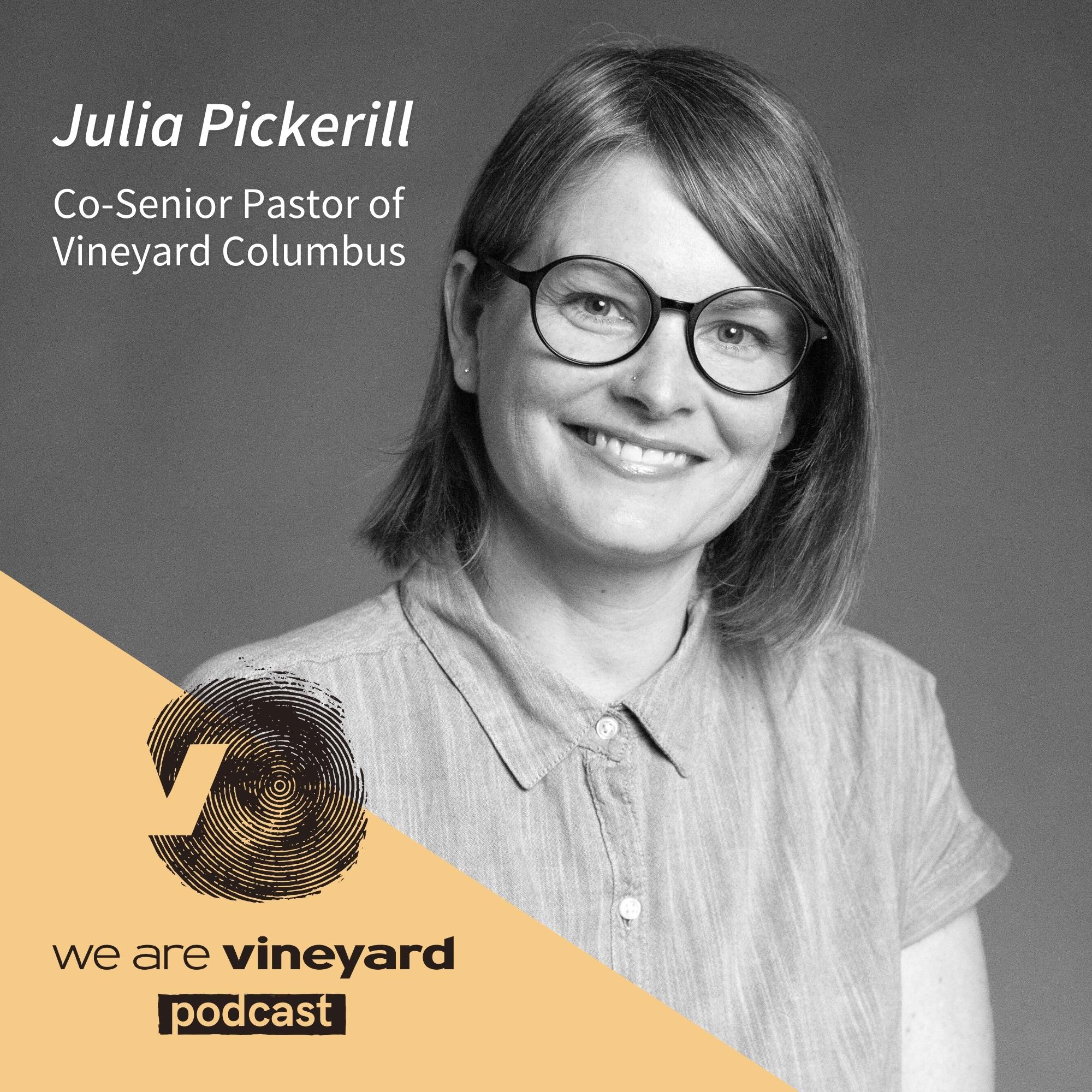 Search Results placeholder