Discerning Vineyard Ordination
Key conversations and resources on leading a movement that lasts and the central questions of "What should a Vineyard pastor be, know, and do?"
Bruce Hindmarsh: Can A Movement Be More Than The Work Of One Generation?
This episode of We Are Vineyard is the first in a series on ordination! Jay and Caleb Maskell (Associate National Director of Theology and Education) talk to Bruce Hindmarsh about what evangelical spirituality is, its context in the historic and global church, and how it's relevant to our current world. As Vineyard USA is in a moment of grappling with questions of identity and history, Bruce helps us to understand the traditional roots of evangelicalism and offers some wisdom on remaining faithful to the founding charism of a movement. 
Bruce Hindmarsh took his D.Phil. degree in theology at Oxford University in 1993. From 1995 to 1997 he was also a research fellow at Christ Church, Oxford. He has since published and spoken widely to international audiences on the history of early British evangelicalism. His articles have appeared in respected academic journals such as Church History, the Journal of Ecclesiastical History, and the Huntington Library Quarterly.
The recipient of numerous teaching awards and research grants, he has also been a research fellow at the Huntington Library and recipient of the Henry Luce III Theological Fellowship. He is a fellow of the Royal Historical Society and a past-president of the American Society of Church History. He was awarded an honorary Doctor of Letters degree by Crandall University in 2022.
He teaches the history of Christianity and spiritual theology, and speaks often to lay audiences as well as preaching in his own church and elsewhere. A former staff worker for Youth for Christ and founding director of Camp Cedarwood, he is an active lay member of an Anglican Church. He is married to Carolyn, and they have three children: Bethany, Matthew and Sam.
Show Notes: 
John Wesley's Christian Library: https://scriptoriumdaily.com/so-many-good-books-wesleys-christian-library/
John Wimber's Pastoral Letters by Derek Morphew & John Wimber: https://www.amazon.com/Wimbers-Pastoral-Letters-Derek-Morphew/dp/B085RTT7G7
Amazing Grace: The Life of John Newton and the Surprising Story Behind His Song by Bruce Hindmarsh and Craig Borlase: https://tinyurl.com/bdfhms6r
Bruce's website: https://www.brucehindmarsh.com/
Faith in the Wilderness: Words of Exhortation from the Chinese Church by Hannah Nation: https://tinyurl.com/mr2cwzu6
Fundamentalism and American Culture by George M. Marsden: https://tinyurl.com/bdemeene
Christ and Culture by H. Richard Niebuhr: https://tinyurl.com/4z67pep5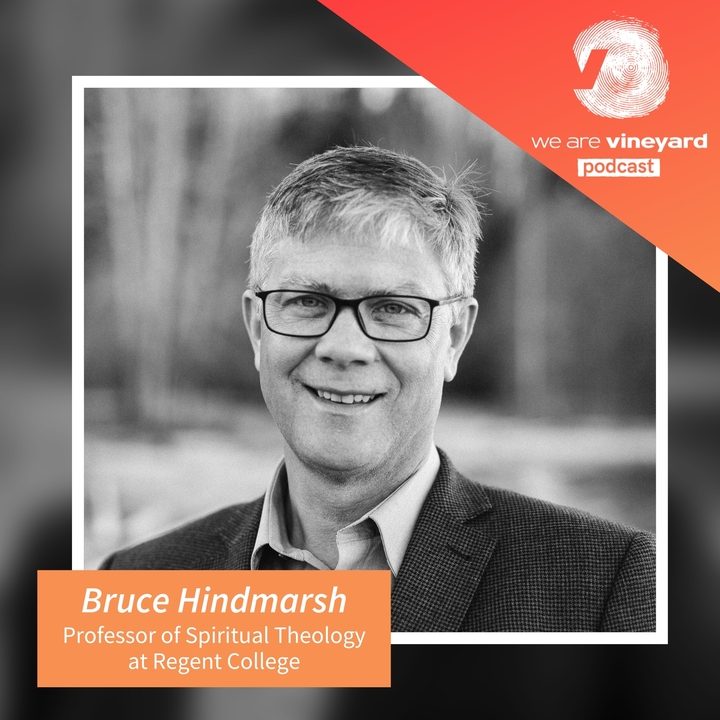 Search Results placeholder
Seminary Now provides on-demand video streaming for learners continuing their education in leadership and theological studies. Find courses on taught by leading experts in Bible, theology, ministry, culture, and more. 
Through Vineyard USA's partnership, take 'Basic New Testament Interpretation' course with Dr. Nijay Gupta for free, 40% off Individual Annual Subscriptions, and 30% off Church Site Licenses.