Pastoral Health & Formation
Cultivating the lives of Vineyard pastors and their families through intentional soul care and relational support.
Danielle Pathak, VUSA Pastoral Health & Formation
Brian Dinges, VUSA Financial Well-Being of Pastors
Harry Fritzenschaft, Vineyard Coaching Network
Kris Miller, VUSA Well-Being of Pastors Initiative
Let us know how we can best support you. The connect form above goes directly to our team. We'll be in touch to help connect you to the right resources. 
Loving family, connected friendships, physical health, financial security. Let us help you flourish in all aspects.
Retreats, Sabbath & Sabbaticals. Let us help you find healthy rhythms & spaces for rest / reflection.
Coaches, spiritual directors, therapists & mentors. We can help you discern then find the right support.
We all have moments of crisis. We can help with next steps in personal or professional crises. 
Providing coaching, crisis support and consulting.
Helping pastors & their teams tend to spiritual transformation & the discernment of God's presence in their lives.
Spiritual & emotional resources, care & training to help pastors and missionaries in their life and leadership. 
Their clergy tax specialists focus on simplifying clergy taxes and identifying saving and financial opportunities that pastors and churches often don't even know exist. 
Financial services that are designed to help your financial needs and meet your goals
2-year VUSA educational cohort that promotes financial literacy and education for pastors and their families, boards and congregations.
Coming alongside the pastor to gain clarity and momentum to step into their goals.
Danielle Pathak: Casting A Vision For Pastoral Health In The Vineyard
In this episode of We Are Vineyard, Jay and Danielle Pathak share about their early days as young adults in ministry, what they would each say to their 25-year-old self as they were about to move away from home to plant a church, and the value of seeking advice from those who have lived longer and experienced more.
They also talk about the origin story of their passion for developing emotional health and caring for the personal lives of themselves and their leadership teams.
Finally, Danielle shares about the work they are doing through the Lilly Grant to explore the experiences of pastors, specifically those in underrepresented and vulnerable demographics, and some dreams they have about ways to cultivate the financial, emotional and relational lives of Vineyard pastors.
Danielle Pathak is the Interim Associate National Director for Pastoral Health and Development. Danielle grew up in Columbus, Ohio and started attending the Columbus Vineyard as a young teenager. Danielle attended Ohio State University and graduated with a BA in Human Development and Family Studies. She attended Vineyard Leadership Institute in Columbus, Ohio for theological training before church planting in Denver with her husband Jay and a small team in 2001.
After several years of building and developing the Arvada Vineyard and also having her daughters, she became the Staff and Spiritual Formation Pastor for the Mile High Vineyard, a family of neighborhood churches in the Denver area which includes the original Arvada Vineyard. She completed a certificate in Spiritual Direction in 2013 from Sustainable Faith, took on additional training in Family Systems work, and most recently added a certificate in Spiritual Formation and Leadership in 2020 from the Transforming Center in Chicago, IL. Her true joy in this life outside of her faith is her family, her husband of 23 years, Jay, and her daughters Jasmine (age 17) and Sofia (age 14).
Show Notes:
The Ferment Podcast: Jay and Danielle Pathak
https://bit.ly/3uUiXc4
The Art of Neighboring by Jay Pathak and Dave Runyon
https://amzn.to/3JirIl3
Lilly Grants for Pastors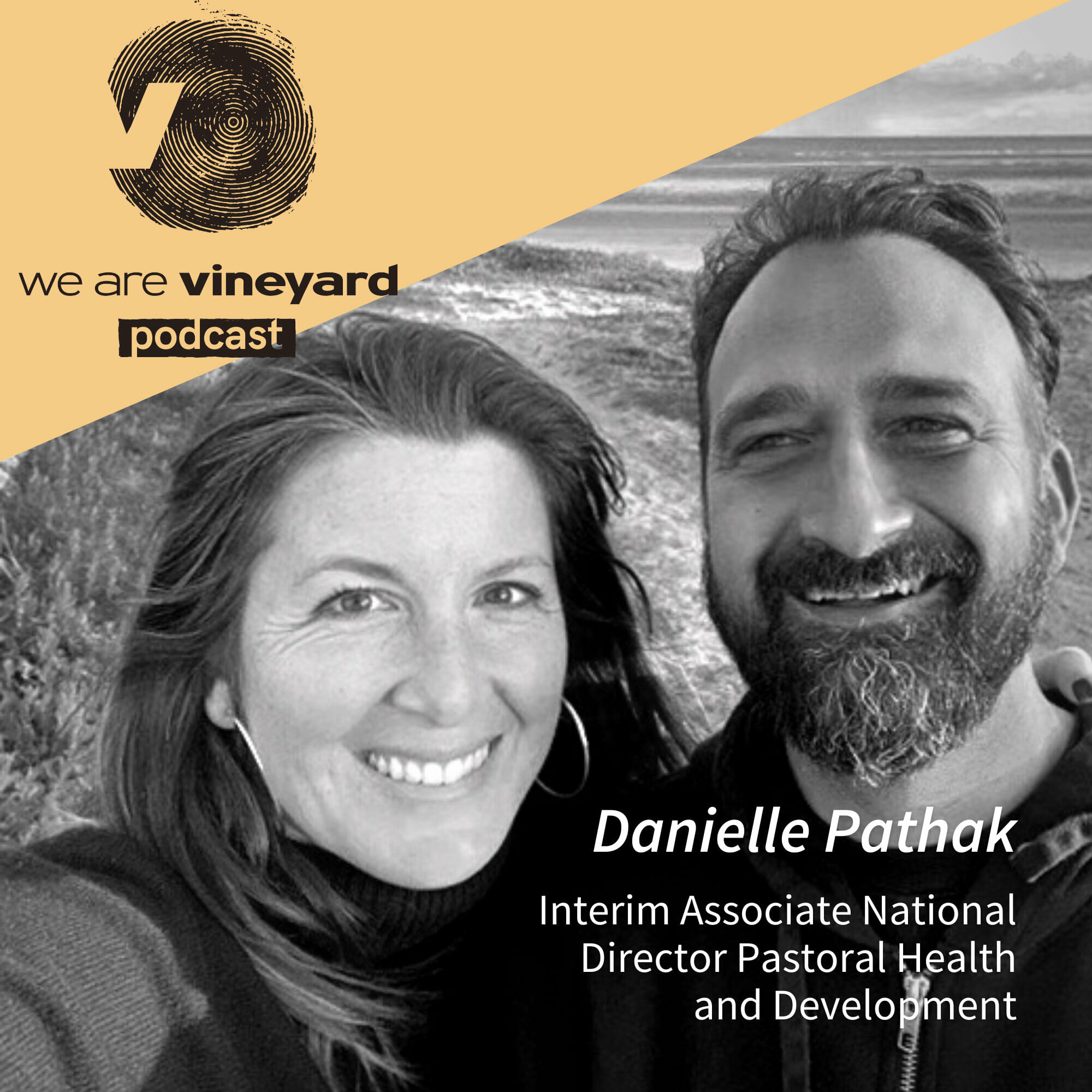 Search Results placeholder